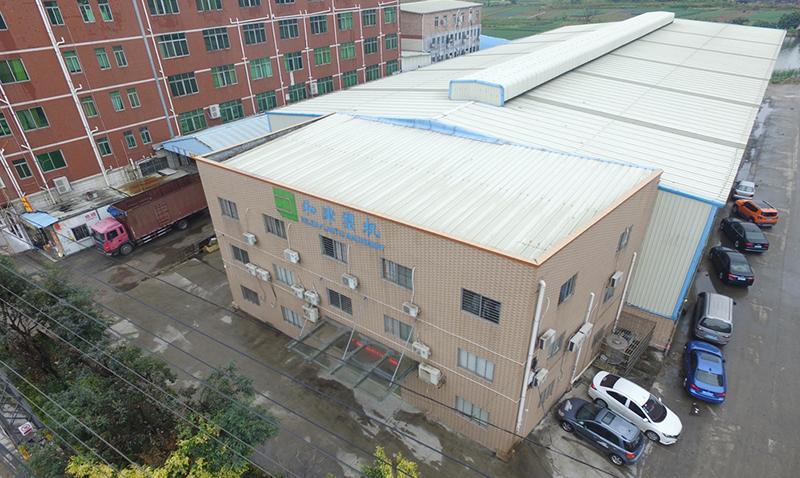 DongguanHejin Plastic Machinery Co. is an experienced production enterprise with an expertise in the manufacturing auxiliary equipment for machining of plastic products. We have a dedication to innovation and it shows in our research and development of our high quality products such as our dehumidification and drying system plastic resin dryer, PET crystallizer, feeding system, resin blending system, large outdoor storage silo etc. Hejin products are designed for extrusion, injection molding, blow molding, PET embryo injection, central feeding system, large outdoor storage silo and polymer dehumidification, as well as material handling, transportation and other processes. These processes are carried out in the production of a wide range of manufacturing systems that involve plastic components.
Hejin has years of experience in the plastic products machining industry and we employ a highly skilled professional team of engineers. Since the company was founded in 2009, we have been adamant about investing significant manpower and material resources into research and development for auxiliary drying and crystallization equipment. This investment has paid off as we have introduced a number of new technologies and accessories to the market. We also attach great importance to cooperation with OEM manufacturers with a high degree of technical strength as they help us master production and development technologies of our own. All of this results in high quality end products.
Today, we hold nearly 20 patents and Hejin also provides customized systems for extrusion, injection molding, and other machining processes. We work hard to supply customers with ideal solutions for PET sheet extrusion, PETG sheet extrusion, PC sheet extrusion, PMMA extrusion, and ABS sheet extrusion.
We operate a professional processing workshop and assembly workshop outfitted with laser cutting machines, automatic welders, automatic vol-round machines, high efficiency bending machines, and other high efficiency, high precision processing equipment. The automated equipment is designed to maximize processing efficiency and overall output. The production cycle is typically 30-60 days depending on the size of the project.
Hejin has a large number of customer groups in various countries, and has been widely recognized and trusted by customers. In addition, we have established long-term cooperative relations with Foxconn, Jinwei group, Japan Toepler group (Chinese) branch, Japan Toepler group (Indonesia) to branch, Hongkong Hongda Plastics Group and other international well-known enterprises.